ANNUAL TREE OF LIGHT PROJECT
All money raised together with Gift Aid from HMRC is presented to projects and youth groups within Cheddar and surrounding villages with no administration costs taken out. In 2019, just over £700 was raised, so if you know, or are part of, any project or youth group that needs some assistance, please contact us via this website.
The Dedication Service and lighting of the Tree of Light at Cheddar Garden Centre, organised by Cheddar Vale Lions Club, was held on 12 December 2019 when the lights were officially lit and the Service was led by Lois Emms, Methodist Lay Preacher. Christmas music and carols were played by the Cheddar Valley Music Club.
A list of sponsors and those remembered was posted at the premises by the tree and is available on request.
This project is well received throughout the Cheddar Valley and beyond.
Cheddar Vale Lions Club would like to thank all those at the Cheddar Garden Centre for their help and support with this project. We also thank all the businesses in the area who take posters and sponsorship forms prior to the event, as well as the local media.
Finally, our thanks must go to all those who sponsor the lights and help raise the money, all of which will go back into supporting the local community in 2020. We hope that providing the Tree of Light gives you some comfort at this time of year and that it will continue for many years to come.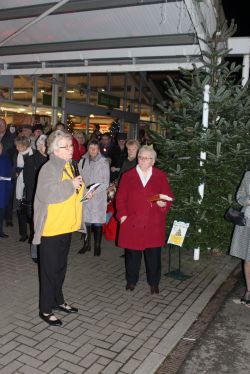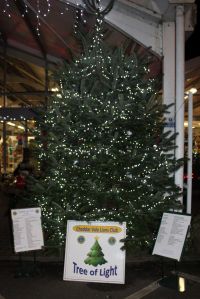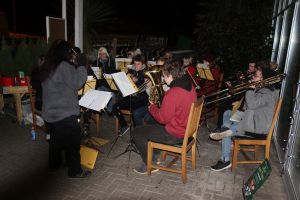 If you need help or support for your local group please use the 'Contact us' facility at the top of this page and give a brief outline of why you need funding.