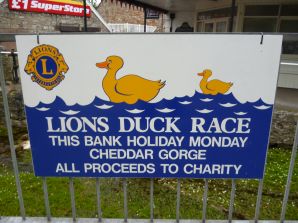 Annual Duck Race
THE DUCK RACE SCHEDULED FOR SPRING BANK HOLIDAY MONDAY 2020 WAS POSTPONED DUE TO THE CORONAVIRUS SITUATION..WE WERE HOPING IT WOULD BE POSSIBLE TO RE-SCHEDULE LATER IN 2020 BUT THIS WAS NOT TO BE.
WE ARE HOPING THAT DURING 2021 THE SITUATION WILL IMPROVE AND WE WILL BE ABLE TO SCHEDULE A DUCK RACE IN THE GORGE, POSSIBLE IN JULY (WATCH THIS SPACE!)
A HUGE THANK YOU TO ALL WHO HAVE SUPPORTED THIS EVENT OVER THE PAST YEARS.
The 28th Duck Race took place on Bank Holiday Monday 27 May 2019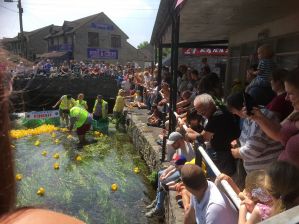 Great crowds and lazy ducks that eventually got to the finish line, but as usual loads of fun!