The Lions Clubs of District 105SW of which Cheddar Vale is part, invite pupils from local schools to take part in a Peace Poster Competition. The winning entry from our District, which covers Devon, Cornwall and Somerset, goes forward to the national judging and from there is entered into the International Competition, which is judged in America.

Lions International Peace Poster Contest 2018/19
"Kindness Matters"
Cheddar Vale Lions Club was pleased to sponsor 2 Peace Poster Contests again this year. The posters are judged on their originality, artistic merit and portrayal of the theme, which for this year of the Contest was "Kindness Matters" to link with the international theme.
Our congratulations go to Rachel Moreman who produced the winning poster for Hugh Sexey C of E Middle School Academy. Well done also to Innes Oliver who was the runner-up.
There were 16 posters entered for judging from First Cheddar Guides, under the enthusiastic leadership of Bev Davies MJF. Our congratulations go to their winner, Niamh Perch and runner-up Melody.
Dates are still to be arranged for Lion President Marion to present the winning students with their certificates and prizes.
The winners and two runners-up of the District Contest will be announced in the New Year with prizes and a Cup presented at District Convention.
Hugh Sexey C of E Middle School Academy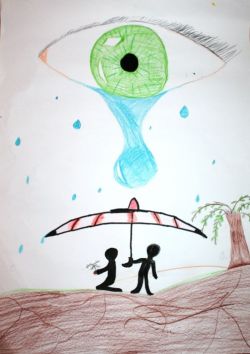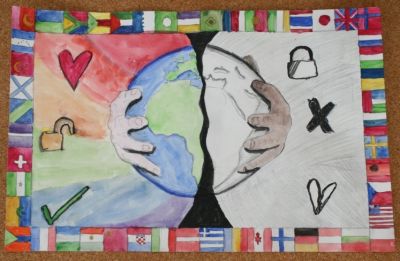 First Cheddar Guides