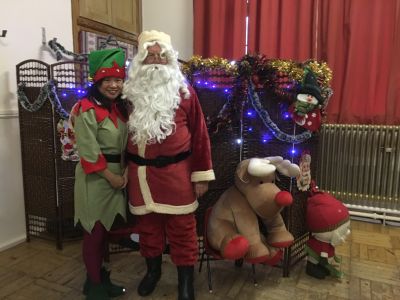 Festive Stalls at the Christmas Fair 2018
Our first Christmas Fair was held on 10th November and was a really special event. There were 18 stalls selling assorted home made Christmas items, gifts and decorations, giving the hall a festive feel. Unfortunately, the weather was not kind to us but the footfall was steady, so thank you to everyone who turned out on the day. The Club made over £500 which is a fantastic amount towards our work in the community.
We will certainly look to repeat the event next year.