Cheddar Vale Lions next Spring Fair - 30 April 2022
We are looking forward to an array of beautiful handmade Crafts, cards, books, gifts and more, particularly as we are holding this event during the weekend of the Cheddar Arts Festival 2022.
2020 was to be held in conjunction with the Cheddar Arts Fringe Festival but sadly the CHAFF event had to be postponed so we are delighted it is happening this year. Booking forms for stalls are now available to download below.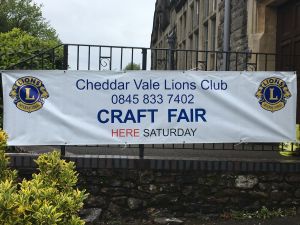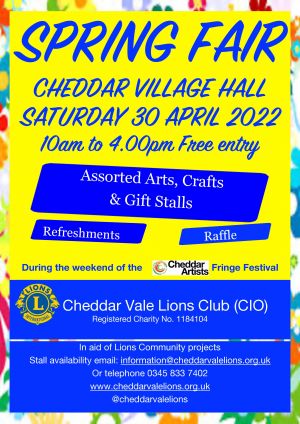 2022 Spring Fair Booking Form.pdf